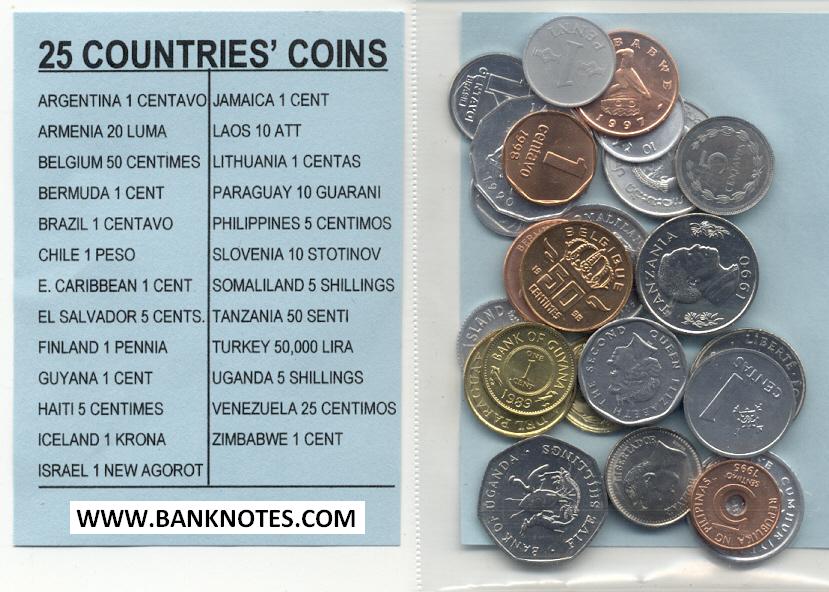 25 different coins set (25 countries) UNC
This coin set is made with only one uncirculated coin from each country.
This set is available for shipping.
ATTENTION: when you order coins and banknotes together in one single order your coins may be sent separately from your banknotes. An additional shipping charge applies to all coins that is why your shipping charges appear higher than if you order banknotes. If you select FEDEX/UPS/DHL your shipping charges for coins may be higher than quoted by the store! You will be contacted in such case.
You can also see the entire country illustrated list by
clicking here
.
Catalogue Number: n/a
Grade/condition:
UNC (Uncirculated, unused, new, mint)