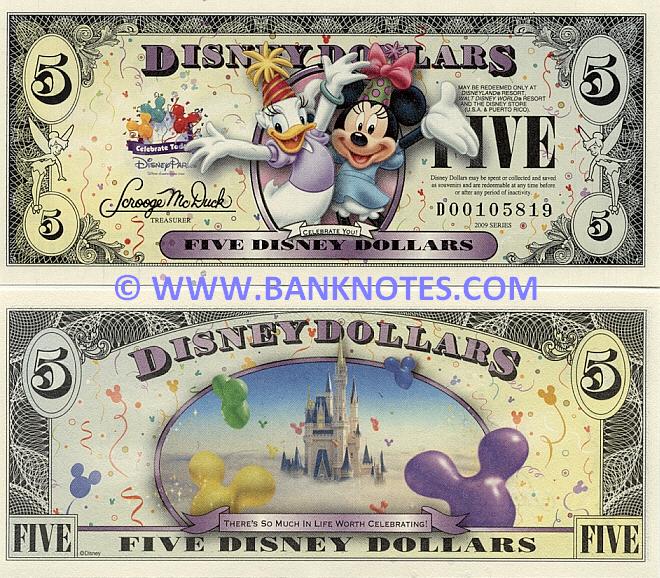 5 Disney Dollars 2009 (Front: Daisy Duck and Minnie Mouse. Back: Cinderella Castle in the Clouds) (Serial Nos: D001058xx) UNC
Dimensions: 160 x 70 mm
LARGER (SAMPLE) PHOTO:
CLICK HERE
May be used as legal tender at Disneyland Resort, Walt Disney World Resort and the Disney Store (USA & Puerto Rico).
Disney Dollars may be spent or collected and saved as souvenirs and are redeemable at any time before or after any period of inactivity.
The Walt Disney Company.
Catalogue Number: n/a
Grade/condition:
Uncirculated (UNC)