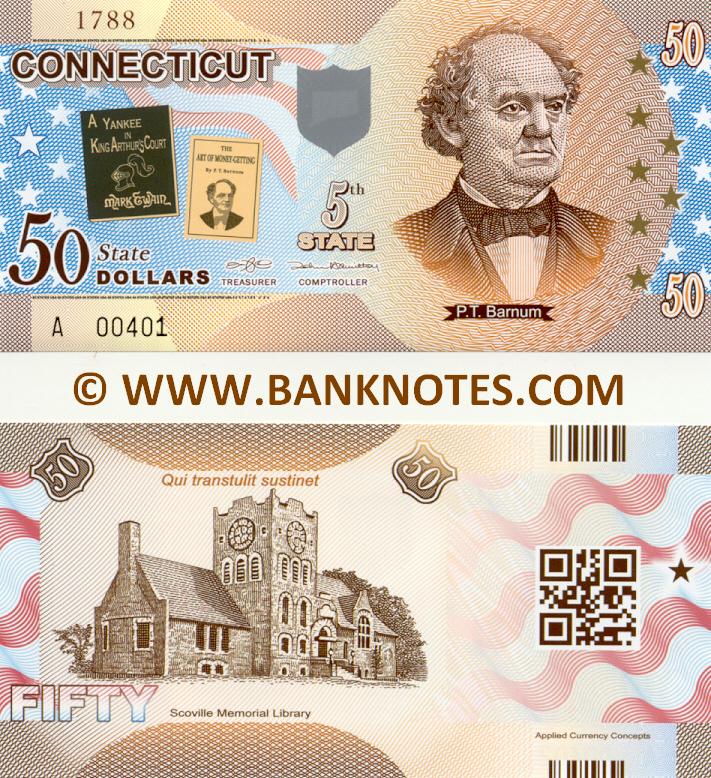 State of Connecticut 50 Dollars (2014) (P.T. Barnum. Scoville Memorial Library) (polymer plastic) Commemorative release, non-negotiable, not real money, private numismatic collector product (Serial Nos: A004xx) UNC
Unique Serial Number: Each note has its own unique serial number.
The Unofficial Private State of Connecticut Fifty Dollar Bill is an excellent item for education, promotions, gifts or simply having fun.
Private issue. Not real money. Non-negotiable.
Fun Notes - Fantasy Banknotes - Play Money - Non-Negotiable Banknotes - Novelty Items.
Dimensions: 160 x 80 mm
VIEW LARGER SAMPLE PHOTO
Catalogue Number: N/a
Grade/condition:
Uncirculated (UNC) (new, unused, mint)